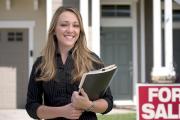 Are you a Realtor? Ever wish that someone could be there to respond, in case you need help?
Always follow guidelines for personal safety when attending a property for the first time, and use a check-in proceedure to be sure another employee, or friend, can respond to get assistance to you.
Here is a checklist of suggestions to follow to be safer: http://www.businessknowhow.com/homeoffice/personal-safety.htm
The Personal Monitor, on your BlackBerry or Android SmartPhone will send an ALERT message to your contact for you, if you are unable to respond to the check-in ring tone. Your GPS location, notes about your activity, and a picture of you can be send with the ALERT via email, or text message. A phone call can also be automatically made when the ALERT is sent.